Melting Tanks
Melting Tanks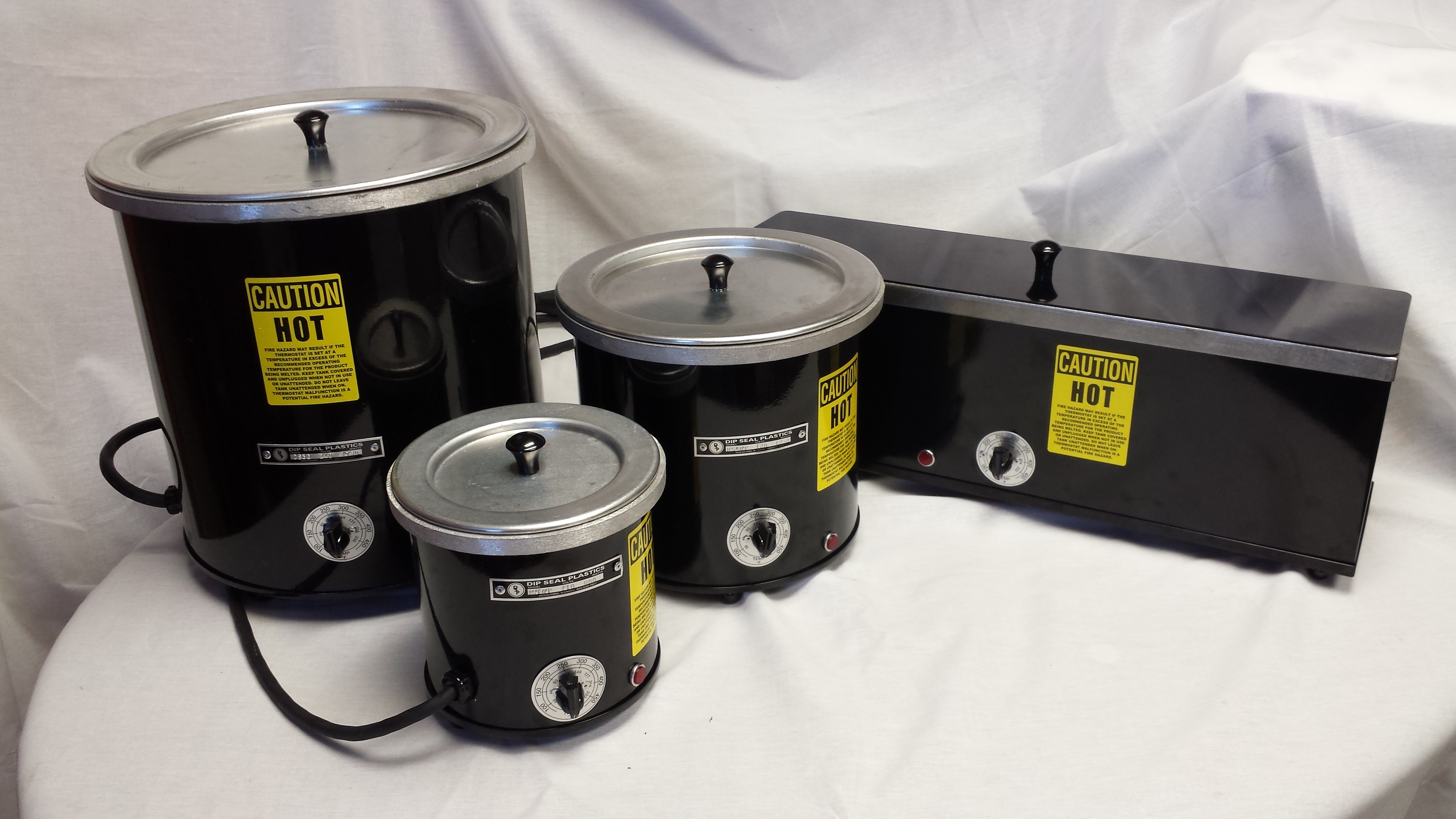 MELTING TANKS AND WAXMELTERSDip Seal's quality tanks are fabricated from stainless steel, cast aluminum, or prefabricated steel enclosed in a power coated steel jacket. Constructed for even heating The Dip Seal tanks feature thermostatic controls for constant preset working temperatures. Round and rectangular models in capacities ranging from 1 quart to 5 gallons are available, or we will fabricate a tank to meet your special needs.Round dipping tanks with valve (DS4QTS, DS2GS, DS3GS, DS5GS) are typically used in the candle making industry. The valves are suitable for wax or materials that are viscous at 130º. The 60-300º temperature span thermostat is perfect for lower melting point materials.
????????
Dip Seal also offers Thermometers and Replacement parts for all of our tanks.
?Listed below are Dip Seal's stock sizes, but we can accommodate most size needs. Custom sizes can be built and most tanks are available in 240 volts for an additional $10.00.All Dip Seal Tanks are pre-set for even heating. Each tank features thermostatic controls to assure constant preset temperatures.
Round Dipping Tanks 60-450º Temp Span
Round Dipping Tanks With Valve 60-300º Temp Span
Rectangular Dipping Tanks 60-450º Temp Span